Everything You Want To Know About Breaking Bad RV
If you have watched the iconic Breaking Bad once in your life, chances are you remember the classic motorhome-turned-meth-lab of Walter and Jessie. The 1986 Fleetwood Bounder RV was the famous model in the series with its signature orange and yellow stripes. Though it's been ten years since the television series aired, the craze to experience the Breaking Bad RV tour has always been on the top.
However, before you set out on your big adventure on Breaking Bad RV, you need to pack essentials like basic appliances, gadgets, electric blankets, Jackery Solar Generator, space heaters, etc. In this Jackery article, we will cover everything related to the famous Breaking Bad RV, its type, and whether or not it exists. We will also reveal how you can experience the Breaking Bad RV tours in 2023.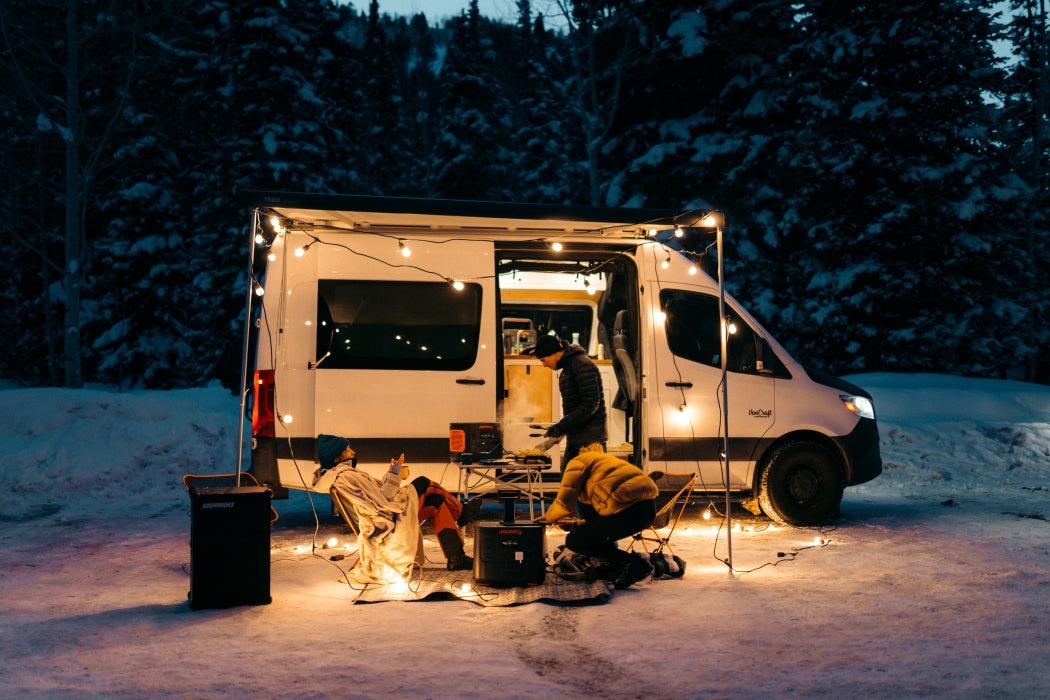 What Is Breaking Bad RV?
Breaking Bad is a famous TV show created by Vince Gilligan. It aired on AMC from 2008 and 2013 and still has an ever-growing fan base. The stars of the show were Aaron Paul (Jesse Pinkman) and Bryan Cranston (Walter White), who transformed the 1986 Bounder Class A into a mobile meth lab.
The Breaking Bad RV appeared in the first 34 episodes of the show, and Jesse Pinkman nicknamed it "The Krystal Ship." It was one of the famous Class A RVs with a full kitchen, plentiful storage, spacious bathroom, and even basement storage.  
What Type Of RV Is Breaking Bad RV?
Breaking Bad RV is the Fleetwood Bounder recreational vehicle known for its unique features. In 1950, Fleetwood started offering blinds for travel trailers. Soon the company's founder John C. Crean switched from blinds to manufacturing travel trailers. Since then, Fleetwood has produced many models for about 35 years, making the Breaking Bad RV model one of the oldest. Below are a few features of the 1986 Fleetwood Bounder used in the show.
Breaking Bad RV typically range from 26.6 to 34 feet.
Most models are spacious and can accumulate between three to five people.
You can find one freshwater tank with 70 to 100 gallons capacity.
All models feature a 10-cubic-foot refrigerator, a microwave, a gas range, an oven, and wall-to-wall carpeting.
The price of the Fleetwood Bounder will depend on the model type, size, and where you buy it. However, the general price range of the RV lies between £4000 to £9000.
Does The Breaking Bad RV Still Exist?
In episode 34 of Breaking Bad, the production crew destroyed the Krystal Ship, leaving fans devastated. Thankfully, the destroyed RV was a replica of the original one. In reality, Sony Pictures Studio retained the RV to use it for studio tours.
Anyone older than 12 years can join the tour from Monday to Friday at Sony Pictures in Culver City, California. The Breaking Bad RV tour lets you experience thirteen filming locations like Tucco's hideout, the Dog House, the Car Wash, Walter's house, Wendy's Crossroads, etc.
How To Experience Breaking Bad RV Tours?
The worldwide popularity of Breaking Bad RV is why many outdoor enthusiasts are looking for tours. RV fanatics from all over the globe participate in the RV tours to experience what Walter and Jessie felt while driving the recreational vehicle. Most of the show's filming took place in and around Albuquerque, New Mexico. Let us explore a few ways to get an authentic Breaking Bad experience.
Cruise Around in Breaking Bad RV Tours
The first Breaking Bad RV tour debuted at the 2015 Albuquerque Comic-Con. It gives the super fans of the series an opportunity to explore the iconic filming locations in "Crystal Ship" – a replica of Krystal Ship. Even though Breaking Bad was aired a decade ago, it still holds immense popularity. Hence, the interest of fans in these tours is not going to end anytime soon. Departing from Old Town, this RV tour takes approximately 3 hours to complete and covers prime locations.
Some of the prime locations you can visit during the Breaking Bad RV tours include:
Saul's office
Jesse's RV junkyard
Car wash
Jane's apartment
Jesse's house
Chucks
The Dog House
El Mechicano
The Grove
The Super Lab
Combo's Corner
Peekaboo house
Not only can you ride in an RV just like the vehicle you see in the Breaking Bad show, but you can also have a light breakfast, lunch, and dinner at Los Pollos Hermanos.
Visit Walter White House
Walter's house is one of the can't-miss locations while exploring the RV adventure. Though Walter often referred to 308 Negra Arroyo Lane as his home address, it is fictional. The makers of the show filmed 3828 Piermont Drive in Albuquerque as Walter's house. One critical thing to note is that this is an actual residence owned by Frances and Louis Padilla.
Pay Visit at Los Pollos Hermanos (Twisters)
Walter White frequently visited this famous restaurant named Los Pollos Hermanos. The owner of the place was Gustavo Fring, and Walter used it to mask his illicit activities. The real Los Pollos Hermanos is Twisters, a popular fast-food chain in Albuquerque with multiple locations. Some delicacies you can try at Twisters include green chile cheeseburgers, breakfast burritos, and carne adovada.
Try Candy from The Candy Lady Store
The Breaking Bad show dictated how Walter White and Jesse Pinkman used their skills to create some illegal substances in their RV. The twist is that the drugs shown in the famous TV show are nothing but candy from The Candy Lady Store. You can grab some sweets during your RV tour from the store.
Whether planning to kick-start your journey solo or with your family, you'll need to have all the must-haves required for the trip. As you will be carrying essential appliances like smartphones, coffee makers, etc., on your trip, it's vital to have a power source with you.
Jackery Explorer Portable Power Stations are reliable charging solutions for all small and large RV appliances. You can charge these power stations using Jackery SolarSaga Solar Panels, a wall outlet, or a car outlet. The best part about choosing Jackery power stations is that they come in various capacities and sizes.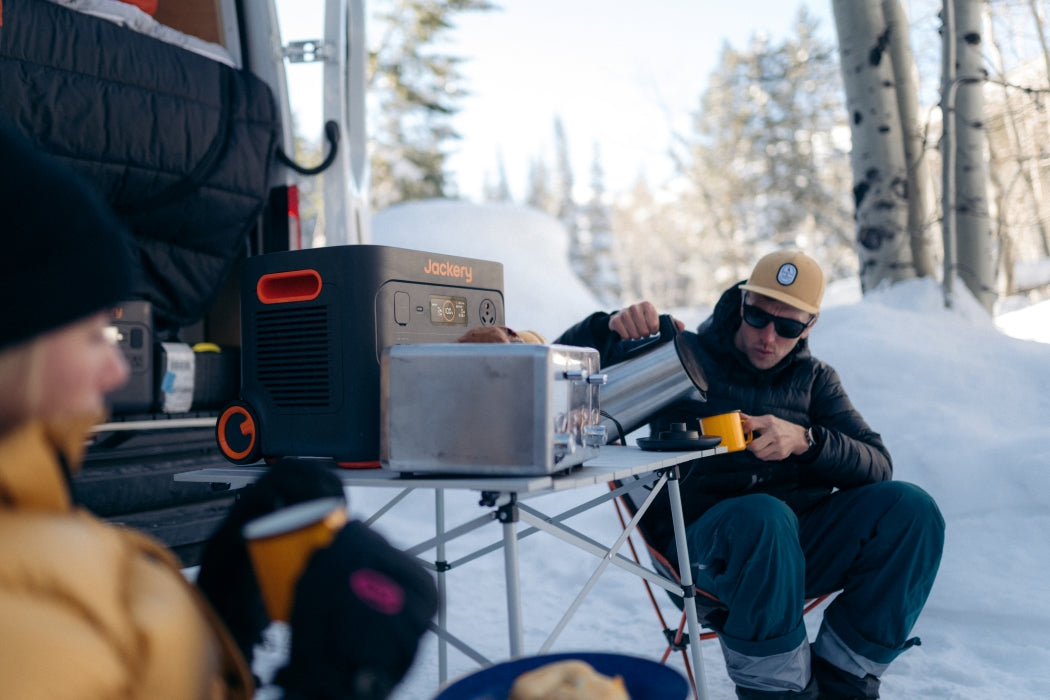 Depending on your budget constraints and travel needs, you can choose the size of the Jackery Explorer Portable Power Station. Some popular power stations available include Jackery Explorer 2000 Pro Portable Power Station. Let us discuss it briefly.
Jackery Explorer 2000 Pro Portable Power Station
Next on our list is the Jackery Explorer 2000 Pro Portable Power Station with a battery capacity of 2160Wh. It allows you to charge 96% of appliances using solar energy. You can power everything using this power station, from your daily gadgets like laptops to high-power-consuming devices like CPAP machines, space heaters, etc. Pairing it with Jackery SolarSaga 200W Solar Panels, you can power the charging station with free, renewable energy. This not only allows you to lower the environmental impact but also makes your RV lifestyle cost-effective.
Jackery also offers small-capacity power stations, including Jackery Explorer 1500 Pro and Jackery Explorer 1000 Pro. These solar power stations can keep essential appliances charged for extended periods.
Remember, carrying a Jackery Explorer power station or a solar generator will ensure you have power wherever you go. In addition, it is one of the helpful resources to ensure your smartphones, electric blankets, electric grills, coffee maker, etc., will be up and running whenever you need them.
Breaking Bad RV FAQs
What should I take for my Breaking Bad RV tour?
A Breaking Bad RV tour can be exciting, especially if you are well-prepared. A few things you should carry before starting your RV adventure include cash for emergencies, power-efficient appliances, and a powerful yet compact solar generator.
Jackery Solar Generators are a must-have for RVers wanting to make their RV life more comfortable. Using Jackery Solar Generator 2000 Pro, you can power nearly 99% of outdoor appliances for long hours. In addition, as they use solar energy to work, solar generators prove to be cost-effective in the long run.
How to start my RV living?
If you are set to pursue your RV living, here are a few pro tips you need to know.
Make sure you enjoy your RV life slowly. Instead of changing locations frequently, adopt a slow-paced mindset. Look for campsites where you can freely stay for a week or longer.
Pack all the essentials you might require during the

 

Breaking Bad RV tours. Light bulbs, electric blankets, a few kitchen appliances, and a robust solar generator are vital things to carry.
Since an RV has a small space compared to a brick-and-mortar house, you need to downsize the appliances and other items you wish to carry.
Night temperature can dip unexpectedly low. That's why you must carry a spare space heater or a heated blanket for the bed.
Is full-time RV living worth it?
In a word, yes! Full-time RV living is one of the most exciting ways to connect with nature, reduce electricity bills, and embrace a minimalist life. If you want to travel and create new experiences, RV living is something you can explore. However, make sure you bring all the essential items when shifting from brick-and-mortar homes to RVs.
For instance, a solar generator can be a reliable addition to ensure all your appliances are powered. Jackery Solar Generators or Explorer Portable Power Stations have a lightweight design and high capacity. You can carry Jackery power solutions anywhere for quick and efficient charging. Further, solar generators are compact in size, ensuring they can fit easily in small RV spaces.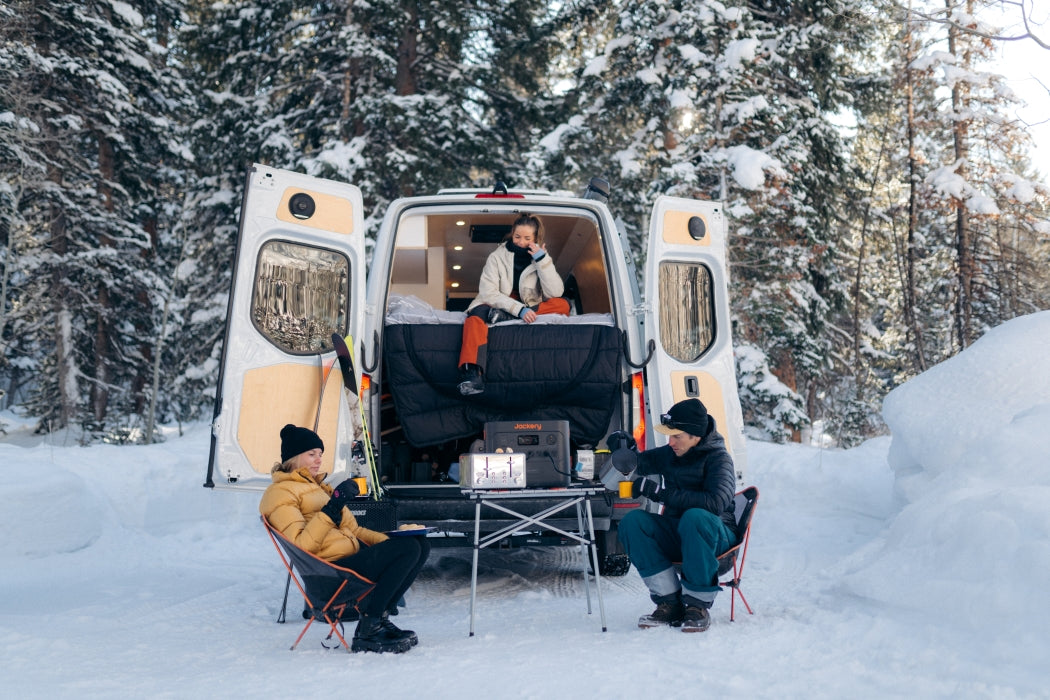 Final Thoughts
Breaking Bad RV is one of the most iconic recreational vehicles in entertainment history. One fantastic way to enjoy and witness the glory of RV is by participating in RV tours. The trick, however, is to double-check you have all the essential appliances to make the tour comfortable.
Further, you may need to invest in a portable power station or a solar generator to keep all your RV gear charged. Jackery Solar Generator 2000 Pro is designed with high-quality materials to maximize durability, efficiency, and reliability.
Jackery solar generator combines a Jackery Explorer Portable Power Station and SolarSaga Solar Panels to convert sunlight into electricity. They are portable and feature an easy-to-carry handle for quick transportation.
---